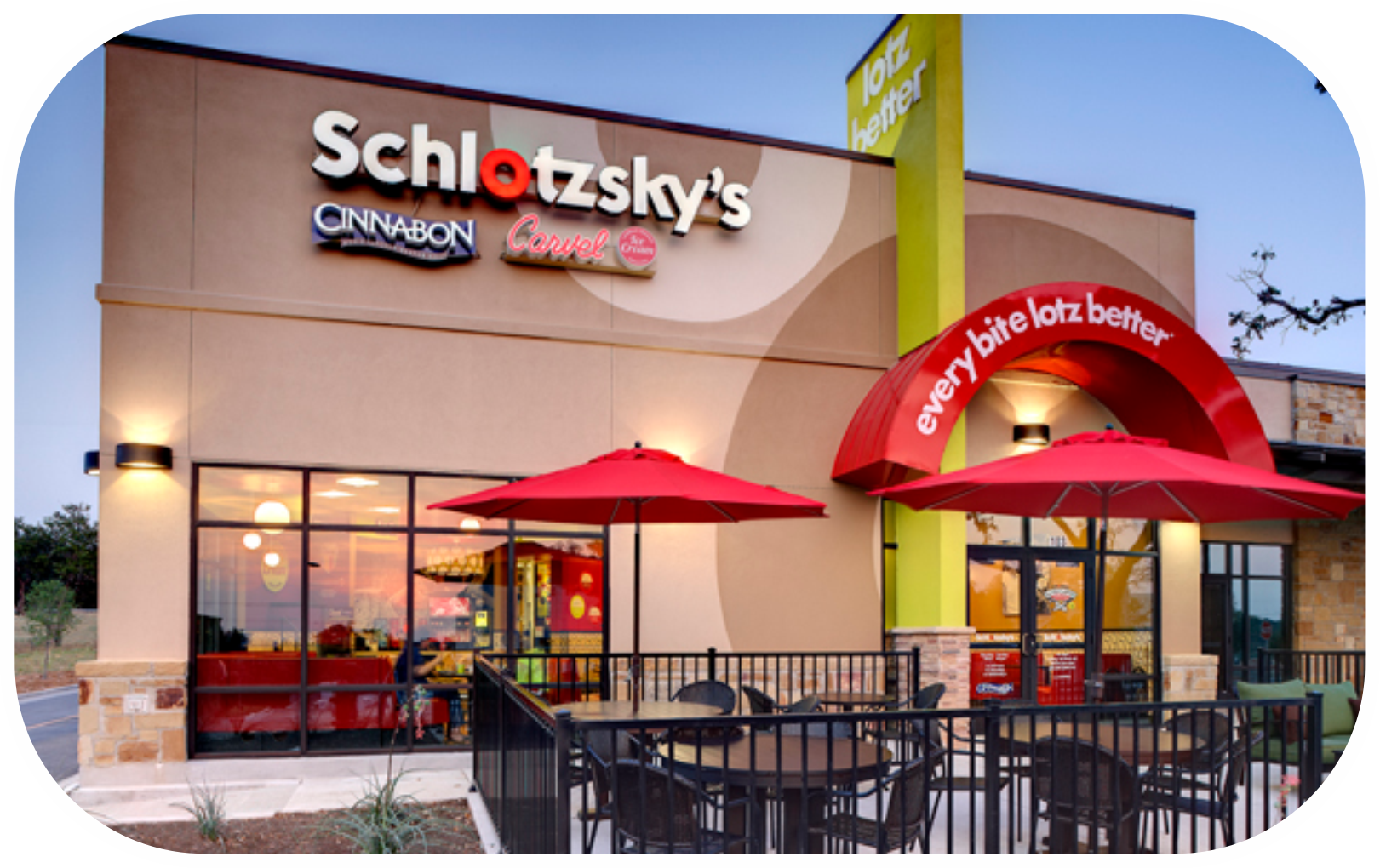 Testimonials
"It was the only solution that had the flexibility, interactivity and agility to properly respond to the market."
Fernando Lara. F&A LLC, restaurant owner, Schlotzsky's franchisee.
"What I liked about smartMenu compared to others is a) it's easier to operate; b) gives complete control to each store manager to change prices; c) it's easier to update; and d) has better graphics."
Jorge Prieto. FOCUS Brands, District Manager for Schlotzsky's stores.
"I observed that the electronic menu boards definitely draw people's attention when they enter the store and I think the menu boards are easier for customers to understand what Schlotzsky's offers."
Pia Lara. Schlotzsky's store manager.